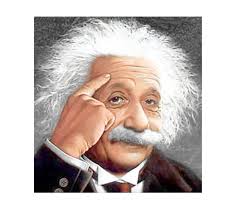 What does it take to be an ace salesperson? The perfect product that is in demand? Great training, an incredible script, superior leads, a wonderful team that delivers on time and perfectly? What about better pricing than your competitors and industry respect? Could you name some other factors that would ensure your success? I'll bet you could. However, none of these factors by themselves or in combination will not ensure your success.
In over 40 years of buying and selling I've heard every reason for success or lack thereof. I've seen this or that surefire sales technique, method, strategy or fad and, I've seen them reborn and recast in different names and at different times. Ever since the first wine was sold by a merchant perhaps 20,000 years ago some were good at it and some were not. Why are some more successful than others? Contact us today to find out.
Quarterly Permit Report AVAILABLE NOW!!
You asked, we delivered! Many of our members and friends ask us for quarterly permit information. DEC/NBA is pleased to provide a self-service, on demand request link on our DEC-International.com website. Just look on the left hand side just below "Members Login". By subscribing online you will instantly receive our latest residential permit quarterly report. Should you need the commercial version please just call our office and request it. This is another quality and exclusive service from DEC/NBA to help you grow your business.
Contact Maxine Arena at 770-578-0025 Ext. 850 for additional details, information, special requests or to subscribe to one of our weekly "Warm Leads" reports that are guaranteed to help you grow your business.
November Permits

Evergreen Construction Company has been issued a permit for construction of Hyatt House, a 112,000 square foot $10 million project at 380 Luckie Street in Atlanta. For additional information contact Evergreen at (678) 244-6500.

November Biz Facts

Buffalos Café has opened a new location at 1175 Buford Highway, Suite 100 in Cumming with 23 employees. This 29 year old international company has over 13 locations just in Metro Atlanta. For additional information contact David Johnson, Franchise Owner, at (770) 617-4271.

November Prospect Facts

Pollo Tropical Operations, Inc. ( DBA: Pollo Tropical, Inc.) .) ( https://www.pollotropical.com/ ) is planning a new freestanding restaurant at this 16.23-acre site in Johns Creek (Fulton Co.), GA. Project Details: (1) building, (1) story, approx 3,760 square feet with an outdoor patio. Greenville, SC-based DP3 Architects ( www.dp3architects.com ) is the project designer. Long Engineering Inc. (LEI) ( www.longeng.com/ ) is the site engineer. The project is presently awaiting final zoning approval to proceed. See PROSPECT FACTS for complete details including future updates and all changes in status.

November Bid Facts

Grady Health System ( https://www.gradyhealthsystem.org/ ) is about to break ground on the planned $57 million renovation and expansion of the Emergency Department at Grady Memorial Hospital in downtown Atlanta (Fulton Co.), GA. Project details include the addition of a (5) story, 90,224 square foot Emergency Tower plus renovation of 77,599 square feet of existing space including: Intake Area, Public Entrances, Waiting Areas, Exam Rooms and Staff Support areas. Charlotte-based Freeman White ( www.freemanwhite.com ) is the Project Architect. McCarthy Building Companies, Inc. ( https://www.mccarthy.com/)is the General Contractor seeking select bids only. See BID FACTS for complete project details
November Planning and Zoning Facts 
PZ#44962 – Senior Living Mixed Residential Development
IHP Family Investments is seeking rezoning approval for a senior living residential development in Newnan, GA. Project Details: (274) continuum care senior village including assisted nursing units, community center with administrative offices, (2) story senior apartments, quadraplex, townhome units and paired villas. Also included are (90) units including (3) story senior condominiums, senior carriage house villas and single-family senior cottages
November Permit Data for Metro Atlanta
NEW CONSTRUCTION – METRO ATLANTA:
 (Excludes Alterations and Renovations)
JAN – APR
2013
JAN -APR
2014
Single Familly Residential
3709
4388
Multi-Family Residential
382
664
Commercial
411
448
Total New Permits
4502
5500