Order anytime between NOW and Close of Business on Thursday August 28th and PICK YOUR PROMO!
Promo A:  40% off all annual memberships. May purchase a second year (two years total)  at same time 50% off the second year. For new customers or existing customers purchasing a new service.
Promotion B:     15% off annual  membership and free second service of equal or lower cost.
Call Maxine or Jim for all the details and to get started today!
For Residential Sales contact  Maxine Arena at 770-578-0025 Ext. 850 for additional details, information, and to get started.
For Commercial Sales contact  Jim Ross at 770-578-0025 Ext. 809 for additional details, information, and to get started.
Everyone needs market knowledge; let us help you participate in an expanding market. Subscribe today to one of our weekly "Warm Leads" reports that are guaranteed to help you grow your business
Are Your salespeople learning one thing and doing another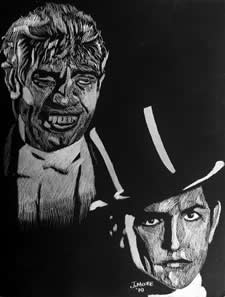 You remember the Robert Louis Stevenson classic don't you?  Dr. Jekyll, the brilliant, compassionate scientist who wanted to do nothing but good, and the creature he turned into after he drank a concoction that turned him into a hulking, evil scoundrel.  The line between good and evil or, in our case, the line between excellence and incompetence, is neither clearly drawn nor obvious.  In over 30 years of being in business, I can count the number of intentional Mr. Hyde's on the fingers of one hand.  Yet, I have run across innumerable unintentional Mr. Hyde's that moved to the dark side without intent.  Contact us today to explore the relationship between hiring, training and practice, and the role of management in keeping you in the light!
---
November Permits

Juneau Construction Company has been issued building permits to construct the Hilltop East Apartment complex at 150 Broad Street in Athens. For additional information on this $ 11.8 million project contact Juneau at (404) 287-6000.

November Biz Facts

Cabela's has opened a new 100,000 square foot store with 200 employees at its Acworth location at 152 Northpoint Parkway (I-75 and Highway 92). For additional information contact Cabela's at (470) 315-7500.

November Prospect Facts

Ben Carter Enterprises (https://www.bencarterenterprises.com) has announced plans for a new fashion outlet mall development (Outlet Mall of Georgia at Augusta) on 70 acres at I-20 & Riverwatch Parkway in Augusta, GA. The multi-phased project will include up to 800,000 total square feet when complete. The luxury outlet mall will consist of major anchor stores, a theater, a hotel, food courts, restaurants and a wide variety of fashion/retail shops. The first anchor will be Georgia Theater Co. with a 14-screen GTX complex. The project architect is North Carolina-based Hennon Group Architects. See Prospect Facts for additional details and future updates.

November Bid Facts

O'Reilly Automotive Corp. (https://oreillyauto.com/) has set a September 2nd, 2014 bid date for invited contractors on the construction of a new automotive parts center in Leesburg (Lee Co.), GA. Project details: (1) building, (1) story, 6,722 total square feet. The Springfield, MO-based architect and civil engineer is Buddy Webb & Company and Anderson Engineering. The structural engineer is Joplin, MO-based J.S. Smith Consulting Engineering. See Bid Facts for complete project
November Planning and Zoning Facts 
Childeren's Learning Center – RZ-14-0012: Cross Development LLC (AKA: Children's Learning Adventure Childcare Centers)( https://www.childrenslearningadventure.com/index.php ) IS SEEKING REZONING TO C-1 (COMMUNITY BUSINESS DISTRICT) CONDITIONAL FOR A CHILDCARE, PRESCHOOL AND AFTERSCHOOL FACILITY AT THIS 4.77-ACRE SITE IN JOHNS CREEK, GA.  PROJECT DETAILS; (1) BLDG  APPROX 33,237 SF
November Permit Data for Metro Atlanta
NEW CONSTRUCTION – METRO ATLANTA:
 (Excludes Alterations and Renovations)
JAN – JUL
2013
JAN -JUL
2014
Single Familly Residential
7168
8100
Multi-Family Residential
749
1290
Commercial
836
897
Total New Permits
8753
10,287
About Us
DEC International is a database publisher that collects information for businesses and organizations that are targeting B2B selling or the Georgia construction market.