Client Retention: The key to long term success and profitability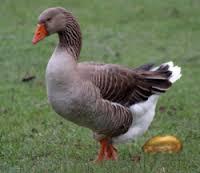 Work is booming right now. Particularly so in the single and multi-family sectors. This writer is pretty long in the tooth and remembers how cyclic our industry is. Boom today could be bust in just a few months. We don't predict that happening; we just know that too many of us don't keep in mind how important client retention is. Another trap some members are fighting is their dearth of available time leading to putting out whatever fire is most expedient at the time. Sooner or later, that kind of management will bite you. Staff appropriately or risk eventually losing that backlog.
With all the studies out there on the cost of finding a new customer, you would think that the relatively low cost of retaining a client would be a no-brainer. Oh, would it not be so!
Focus on Prospect Facts
DEC's roots are firmly grounded with our award winning planning tool Prospect Facts. For over twenty years Prospect Facts has delivered the best early head's up information available anywhere. Prospect Facts covers all of Georgia and is strictly private sector, non-governmental construction. Each week Prospect Facts spotlights 15-25 projects in the early to mid-planning stages. You'll receive timely information tailored to the needs of companies that understand the importance of following projects at an early stage either due to specification requirements or to have time to develop relationships.
Typical clients for Prospect Facts are financial institutions keeping up with the market, subs and suppliers that need to have their product/service specified by the architect/engineer, general contractors, A&E firms, geotechnical and site support people and others that want to pick and choose their targets rather than work just at the bid stage. Prospect Facts always includes the proposed scope of work, good contact information and the best timing information available. Another major plus, a DEC exclusive, is access to our research department. Utilize our team of researchers, with an average of 16 years working for us, to find out additional information on both projects we have published on in the past or even for projects that you may become aware of through other means. Whatever the case, only DEC actually lets you speak to a live researcher.
Many members got hooked on Prospect Facts only after working with our Bid Facts service first. Planning information requires a bit more discipline than letting the Bid Calendar govern your bidding decisions. The advantage of working planning information is generally higher margins overall and the ability to develop relationships that will lead you to other opportunities not generally known on the street.
If Prospect Facts sounds interesting to you:
Call Maxine Arena for Residential Sales at (770) 578-0025 Ext. 850.
Call Jim Ross for Commercial Sales at (770) 578-0025 Ext. 809
November Permits

Maple Multi-Family SE Contractor, LLC has received a permit to construct a $4,054,500 7 level precast parking deck at 160 Clairmont Avenue in Decatur. For additional information contact Joe Taylor at (404) 307-1374.

November Biz Facts

Petco has opened a new location at 3756 ROSWELL ROAD in Atlanta with 28 employees. This San Diego based company has over 1,300 locations nationwide. For additional information contact James Myers, Owner, at (404) 841-9733.

November Prospect Facts

Roundstone Development, LLC ( https://rstdev.com/ ) has announced plans for a new Multi-Family Residential Development on 12-acres off Hall Road in Macon (Bibb Co.), GA.  Preliminary project details include (96) units with amenities including covered pavilion, swimming pool, clubhouse, Leasing office, laundry building and perimeter fencing with controlled gate access. The project design firm is Texas-based Cross Architects ( https://www.crossarchitects.com/ ). See PROSPECT FACTS for complete details.

November Bid Facts

First Baptist Church of Toccoa ( www.fbctoccoa.org/ ) is currently seeking bids on plans for a new Church Multi-Purpose Building to be located on 13+-acres off Tugalo Street and Prather Bridge Road in Toccoa (Stephens County), GA.  Plans call for (1) building, (2) story, 14,515 total square feet. A bid date of June 3, 2014 has been set for invited bidders. The project architect is Marietta-based CDH Partners ( https://www.cdhpartners.com/ ). See BID FACTS for complete project details & specs including a current list of invited bidders.
November Planning and Zoning Facts 
PZ#45032 – Nuckolls Road Office Development –  ZA3690:  Woodstock Property Co LLC (aka: Morgens Property & Investment Co LLC) is seeking zoning from Agricultural (AL) to Commercial Business (CBD) for an office development at this 4.03-acre site in Cumming, GA.  Project details:  (4) bldgs totaling approx 40,000 sf and 153 parking spaces.  (Attorney contact:  Ethan Underwood, 770-887-7761.)
November Permit Data for Metro Atlanta
NEW CONSTRUCTION – METRO ATLANTA:
 (Excludes Alterations and Renovations)
JAN – MAY
2013
JAN -MAY
2014
Single Familly Residential
5060
5527
Multi-Family Residential
547
872
Commercial
587
605
Total New Permits
6194
7004
About Us
DEC International is a database publisher that collects information for businesses and organizations that are targeting B2B selling or the Georgia construction market.