With all the conflicting signals which direction makes sense?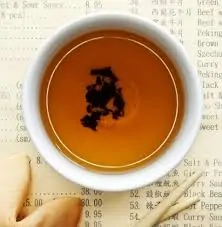 What's happening with residential and commercial construction in the Atlanta region and what to expect going forward? That's our task for the day but first, a little bit of history to put things in perspective. Through the nearly 35 years we've watched the Atlanta region there has been a tendency for residential to lead commercial construction activity, but not always. At times, new arterial roads and highways become significant growth vectors that lead to commercial activity preceding residential construction. In the classic "build it and they will come" concept that's all you need, but in practice that does not always work. This was particularly true on the south side of Atlanta where commercial got way ahead of residential construction with dire results for some. Commercial construction pulled way back but did not experience the expected foreclosure cliff forecasted by many pundits. We are still absorbing a lot of properties, even to this day. However, shortages are developing in more than a few geographic areas and a general shortage of land for homebuilding (again in specific areas) is putting some of those old metrics back into play. Commercial is not dead!
Just a quick reminder that DEC International will be closed June 30 through July 6th in order to give our employees time to celecbrate the Holiday with Family and Friends. We will re-open July 7th.
We wish you and yours a happy, healthy and safe Independence Day!
Permit Facts is a must have for those companies—building material suppliers, sub-contractors, service, financial and real estate—that need accurate, timely data on all construction activity. Here are the features of our Permit Facts reports:
Published weekly, Permit Facts informs you of who is building what, where and of what size along with many other important details about the project including: builder/contractor name, address and phone number, project/subdivision name, address, size, value, description and legal information. Additionally, new or first time contractors are highlighted each week.
Permit Facts reports on all new structures as well as additions, renovations, and interior finish activity in both the commercial and residential construction markets.
Timely, accurate and comprehensive, Permit Facts has the most complete coverage of the residential and commercial sector available.
Permit Facts reports are extremely user friendly—published in a unique "fast-read" format, sorted by county and alphabetized by builder name. Each report includes up-to-date fresh information on projects permitted the week before. Electronic delivery and customization of reports are available.
Each weekly Permit Facts report covers the full metro Atlanta area, including 105 cities and 29 counties including:
DEC/NBA provides a variety of different delivery and access methods including email, web access
Because we look for these leads every day you don't have to. We always provide full contact information, the activity going on at the business, i.e. warehouse, office, etc. and estimates of size or volume among other pieces of information.
For more information or for access to our database of information call us today at (770)578-0025 and dial ext. 850 to speak to Maxine Arena. Or email us at  sales@NewBusinessAmerica.com.You can also watch an immediate short demo now.
About Us
DEC International is a database publisher that collects information for businesses and organizations that are targeting B2B selling or the Georgia construction market.