Grow or die is not just an old cliché!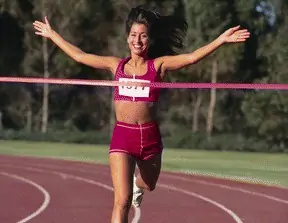 Almost all of us like to read articles and lists that deal with superlatives. The best this, the largest that. Seeing that list of the 25 largest, biggest or most admired makes us aspire to be just like them. Too often though, that fame can be fleeting. Pick up any annual ranking of just about anything, go back 10 years and look at the same list. You'll likely find that many of the companies and people mentioned are missing in action. Today's star is tomorrow's road kill.
Most of DEC Reports have their basis in what's happening in the construction market. Business Facts would seem to be a departure from our normal research. However, the DEC charter is founded on the belief that we are in the "Warm Leads" business and not necessarily construction centric. Business Facts is a weekly report of business status changes encompassing new businesses, change of ownership, major expansions or that entail a significant change in a company's line of business, etc. Each week we collect information on many businesses that meet this criteria and then telephone verify contact information and other important data resulting in 200-300 actionable leads each week for our subscribers.
Business Facts is an incredibly useful report that points businesses to opportunities occurring presently throughout the metro Atlanta area. Information included in our reports includes the name of the business, complete contact information including address and highest ranking individual at that location, the kind of use the facility will be used for, i.e. office, manufacturing, distribution, etc. number of employees and the reason for inclusion into Business Facts.
A wide range of businesses use Business Facts including those that market to other businesses and have a need to find opportunities at the earliest possible stage when "first mover advantage" comes into play. Business Facts information is displayed on our easy to use and lighting fast website. Typical users are directory companies, ticket sales, credit card processors, office machines, banks and many more.
If Business Facts sounds interesting to you, call Max for additional information and pricing. She may be reached at (770) 578-0025 Ext. 850.
November Permits 

The Residential Group has received a building permit for construction of Laurelwood Apartments, a 143,500 square foot, $11.256 million project, at Main Street and Highway 92 in Woodstock. For additional information contact The Residential Group at (678) 244-1544.

November Biz Facts

   Jimmy John's has opened a new franchised location at 201 Perimeter Center Parkway, Suite B, in Dunwoody with 19 employees. This Champaign, Illinois chain, founded in 1983 has more than 1,900 locations in 43 states. For additional information contact JEANNIE LINSIN at (678) 778-4460.

November Prospect Facts

Simon Property Group ( https://www.simon.com/about_simon/ )and Columbus Realty Partners have announced construction plans for the Domain at Phipps Plaza, a new urban-style luxury apartment development adjacent to Phipps Plaza in Atlanta, GA.  Project details include (4) stories, (319) units with complete amenities. The project design firm is Dallas Texas-based JHP Architecture.  See PROSPECT FACTS for complete details.

November Bid Facts

Cabela's (www.cabelas.com ) is building a new Sporting Goods Outlet Store in Fort Oglethorpe (Catoosa County), GA.  Plans call for (1) building, (1) story, 68,600 total square feet. The General Contractor , EMJ Corporation has set a bid date of 7/17/14 for qualified subs/suppliers.  The civil engineer is Kimley Horn & Associates.  The project architect is Nebraska-based Holland Basham Architects (HBA). See BID FACTS for complete project details & specs.
November Planning and Zoning Facts 
Home 2 Suites by Hilton, Cartersville, GA – Cville Hospitality LLC is seeking civil plan review approval for a hotel at this site in Cartersville, GA.  Project details: (1) bldg (4) story (80) large suite rooms and associated parking
November Permit Data for Metro Atlanta
NEW CONSTRUCTION – METRO ATLANTA:
 (Excludes Alterations and Renovations)
JAN – JUN
2013
JAN -JUN
2014
Single Familly Residential
6181
6746
Multi-Family Residential
660
1063
Commercial
738
756
Total New Permits
7579
8565
About Us
DEC International is a database publisher that collects information for businesses and organizations that are targeting B2B selling or the Georgia construction market.